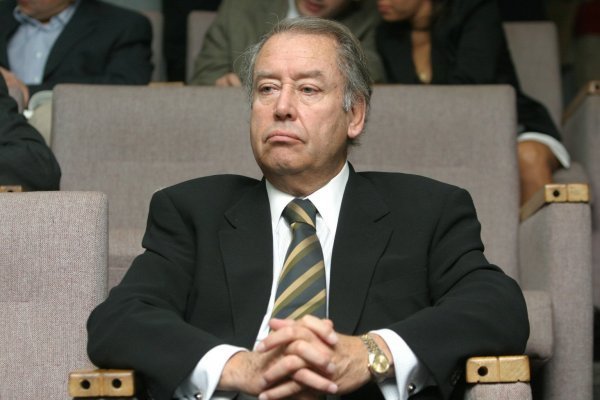 In any case, José Antonio Garcés (son), Bonifacio Bilbao De Raadt and Jorge Rodríguez Grossi are also members of the board of Consorcio Financiero.
Consorcio reported today that the number of members of the board has risen from 7 to 9, with the aim of increasing the participation of more executives in the different committees of its subsidiaries Seguros Vida and Seguros Generales, which are part of its corporate governance.
In addition, the company José Antonio Garcés Silva resigns as director of insurance companiesHe served as a director for almost 18 years, but was on the board of Consorcio Financiero. The managers of both companies have appreciated their valuable contribution to the development and success of the business for almost two decades.
In this way, José Antonio Garcés (son), Bonifacio Bilbao De Raadt and former Economy Minister Jorge Rodríguez Grossi joined as new directors.comes as an independent director.
José Antonio Garcés Silva (Son)He is the Executive Director of Coca Cola Andina, Director of Viña Garcés Silva and Director of the Universidad de los Andes, the past president of Entrepreneurs, Managers and Christian Entrepreneurs Association (USEC). # 39; have been. activities.
By the way, Bonifacio Bilbao De Raadt Pontificia is a commercial engineer from Universidad Católica de Chile and since 2017 Consorcio Financiero S.A.
On the other hand, Jorge Rodríguez Grossi He is an economics engineer from the University of Chile and a Master's in Economics and a Master's degree in Latin American Development Studies from Boston University, USA. During his career he served as the Minister of Economy, President of EFE and President of BancoEstado as Codelco CEO water.
Raadt's Jorge Rodríguez Grossi and Bonifacio Bilbao, Consorcio Seguros Vida and Consorcio attended the Seguros Generales' Audit Committee. In addition, both insurers agreed to form an Operational Risk Committee to be attended by the managers Marcos Büchi Buc (chairman), Juan José Mac Auliffe Granello and Pedro Hurtado Vicuña.
Placement of bonds and capital increase
In addition, Consorcio Financiero reported that a bond in the local market concluded a bond with a value of US $ 82 million with a maturity of 9.5 years against 2 million UF. The process was successfully redirected and configured by LarrainVial. The resources obtained with this placement were used to increase the capital of Banco Consorcio, which recorded sustainable growth in the market.
In this way, an extraordinary Shareholders Meeting today is to strengthen its capital and address its growth plan. Banco Consorcio agrees to raise $ 55,000 million in capitalConsorcio Financiero S.A. completely subscribed by and paid. with the same date.
Marcos Büchi, President of Consorcio Financiero, said: lem The goal of Bond and the capital increase in Banco Consorcio is to continue to strengthen our assets to continue progress in the development of the bank, to support the strong growth in loans and to help new banking business people, offers an integral service to our customers ".
Source link