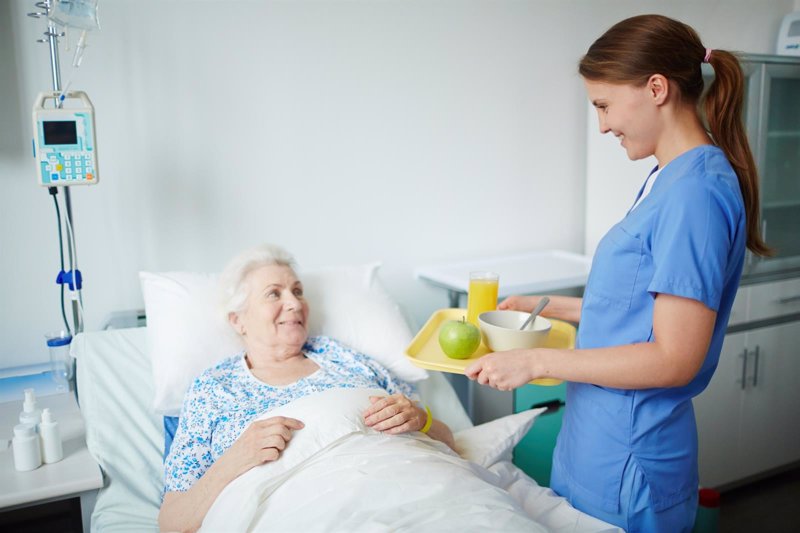 [ad_1]
MADRID, 7 December (EUROPA PRESS) –
According to Nutricia Advanced Medical Nutrition, approximately 90 percent of the dysphagia population is not diagnosed or treated appropriately, despite a very common disorder. Dysphagia is associated with the difficulty or discomfort of swallowing food or fluids, and may involve passing foodstuffs into the airway.
The prevalence of dysphagia is mainly related to older people. 50% of institutionalized elderly people and 47% of those hospitalized after an acute event are exposed to this change. However, those with neurological pathologies such as oncological (60-75%) and multiple sclerosis (90%), Parkinson's (82%), and dementia (80%) under 60 years of age are also common. ELA (75%) or stroke (55%).
More than two million people in Spain suffer from dysphagia, ie they may experience complications such as aspiration pneumonia, dehydration or malnutrition. In fact, 32 percent of patients with dysphagia are estimated to suffer from malnutrition.
One of the main problems with dysphagia is malnutrition and dehydration, and stops eating due to the concern of a person who has swallowed any liquid or food. Therefore, the reason why it is very important to provide a good nutritional therapy with a diet adapted to P viscosity, tissue, calorie and protein intake av is the EBSD chairman, Furega secretary and Research Manager Pere Clavé, Sanitari del Maresme Consortium Research Manager.
In addition, the life expectancy of patients with hospitalized dysphagia and malnutrition varies between 6 months and 1 year. Therefore, early diagnosis and correct treatment are "fundamental aspects", informs the expert.
To raise awareness and ensure its visibility against this high prevalence and complications of the disease, Nutricia launched the Advanced Medical Nutrition, European Dysphagia Association (ESSD) and the Gastroenterology Research Foundation (Furega) campaign. Diagnostic sessions in different hospitals in Spain.
[ad_2]
Source link