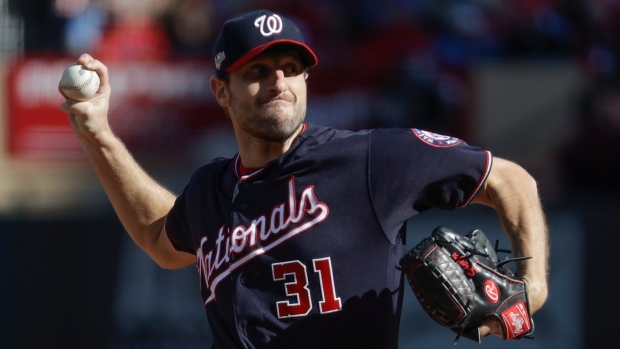 WASHINGTON – Nationals pitcher Max Scherzer was scratched from his scheduled start in Game 5 of the World Series because of spasms near his neck.
Washington manager Dave Martinez made the announcement 3 1/2 hours before the first pitch Sunday night.
Joe Ross was scheduled to start in place of Scherzer. Gerrit Cole starts for Houston, with the Series tied 2-2.
Martinez said Scherzer: "He was really hurting."
Martinez said Scherzer was "locked up" and "he was in a bad place."
"He's very upset," Martinez said.