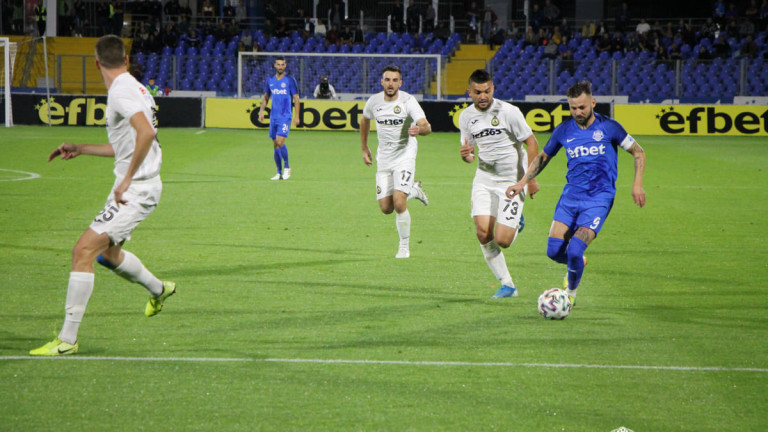 The first half offered several good opportunities to score each of the opponents.
The host controlled the ball more often and at first the game seemed even, but over time Arda imposed his own pace of play and the team's attacks became more frequent.
At the beginning of the match, the Kardzhali team used its right wing and tried to reach centering or direct shooting opportunities at the door through Lozev and Kokonov.
The team gradually changed this strategy and performed several rotations, shifting the game on the opposite wing.
Spas Delev and Ivan Kokonov were the most dangerous players for "white" defenders.
It was Delev who was close to the opening of the result in two cases, but the accuracy of his performances betrayed. Kokonov could also sign it, but Vutsov saved it.
Most notably was the goalkeeper's intervention in a long shot of Yordanov, where the goalkeeper intervened decisively and killed the ball with which he aimed at his net.
In the counterattack, Rangelov also had the chance to show his attempt to transfer Karadzhov, who sensed his experienced opponent's intention and was caught in the corner.
Thus, no goals were scored before the timeout.