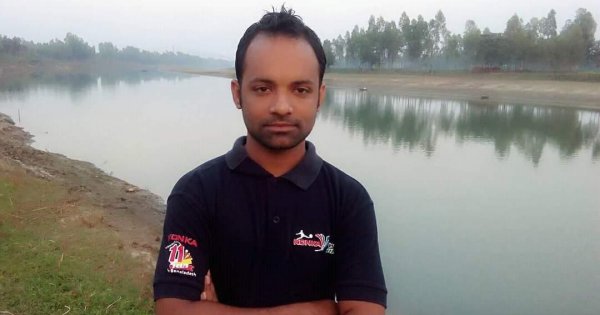 My dream was to be a teacher. To realize the dream, the practice must be fulfilled. And each app costs around 150 rupees. There is no income, so he started selling paddy. Monirul made 198 applications after selling rice. But the Private Teacher Registration and Certification Agency's (NTRCA) third recruitment cycle did not align with his advice.
Samia Varsi from Jatrabari in the capital also failed to fulfill her dream. He spent money in a poor family and applied 17 times but did not receive any advice.
Ajman Adil Tashan from Joypurhat told the Bangla Tribune: "I did not receive any advice even after applying for 40 places for women with 64 points in math. Introducing herself as a widower, she said that "90 applications for the assistant teacher position did not match what was recommended."
Delete Ishwardi of Pabna. Kaniz Fatema said, "I applied for 13 lecturers and 26 assistant teacher positions at Ihitas with 57 points from the female quota. But I didn't get any advice.
Such events of the teacher recruitment application are not just for these few people. Hundreds of candidates complained to the Bengali Tribune, 'Despite dozens of applications, they could not get a teacher appointment proposal. However, many people who got lower grades than them did get advice.
NTRCA was not recommended for 'women's quota due to the lack of candidates for 6,006 people and 8,446 people for not receiving applications. It will then be suggested to assign these posts with a notification.
Deprived of advice, Monirul Islam said, 'I sold all the paddy in the house and made 198 applications. There is no rice left in the house. Today is Friday (23 July). There is no rice to cook tomorrow (Saturday 24th July). No money to buy rice. If there was rice, the world would go on. What will I do now? I didn't get the job.
Monirul said her score on the sociology teacher enrollment test was 52. Many found jobs at lower numbers but didn't get a chance.
Although Samia Varsi applied to 18 educational institutions in the country, she did not receive any recommendation for recruitment. He said it wasn't clear why he didn't take it.
Samia passed the fifth teacher registration exam in 2009. He has been waiting to teach for 12 years. And he doesn't have the patience to wait.
Samia told the Bengali Tribune, 'I applied to a university for the first time in 2016 because I didn't understand. But I couldn't get advice because he was too nominated for that university.
He turned 35 because the authorities (NTRCA) did not issue a public warning for hiring on time. As a result, he was unable to apply for an appointment in the past. I had the opportunity to apply in the third recruitment cycle as first to 12th enrollees sued in court. But again I didn't get any advice.
Solaiman Ali from Rangpur did not receive any recommendation for a lecturer position despite getting 22 grades in mathematics and applying for 22. Kamlesh Mandal from Dumuria upazila, Khulna, received 20 applications with a score of 82 in social sciences. He also said he didn't take any advice. Alauddin Finance of Chittagong applied with 60 points. His drama was 691 on the merit list. But he didn't have to be a teacher.
Zainul Abedin from Sitakunda upazila from Chittagong applied to the administration with number 61. But it was not recommended at any university.
Selina Begum told the Bangla Tribune, 'I applied for 95 points with 52 points in social sciences. There were 45 applications for the women's quota. None of the suggestions matched.
Many have been proposed to be recruited at institutions that do not have vacancies. Isharat Ali received 6 applications and was recommended for his appointment at Pakhdirpur Secondary School at Atghari Upazila, Pabna, in Physics, but the position is vacant.
On July 15, the Private Teacher Registration and Certification Authority (NTRCA) published the results of the third recruitment cycle to recommend 51,071 positions, according to the Ministry of Education. But he recommended hiring 36,026 people. NTRCA could not recommend 15,325 people. As a justification, NTRCA reported to the Ministry of National Education that 6,008 people were in the women's quota due to the lack of candidates, and 8,446 people were not recommended due to not receiving applications. These posts will be recommended later with a notification.
Almost all applicants said, 'Each application costs 100 rupees. The application fee is 50 rupees. Again, does each candidate have to submit dozens of applications? Why do you apply for a position so many times? Will NTRCA do business with application money?
If you want to know about the NTRCA president. "The information is completely false," Enamul Quader Khan told the Bengali Tribune.