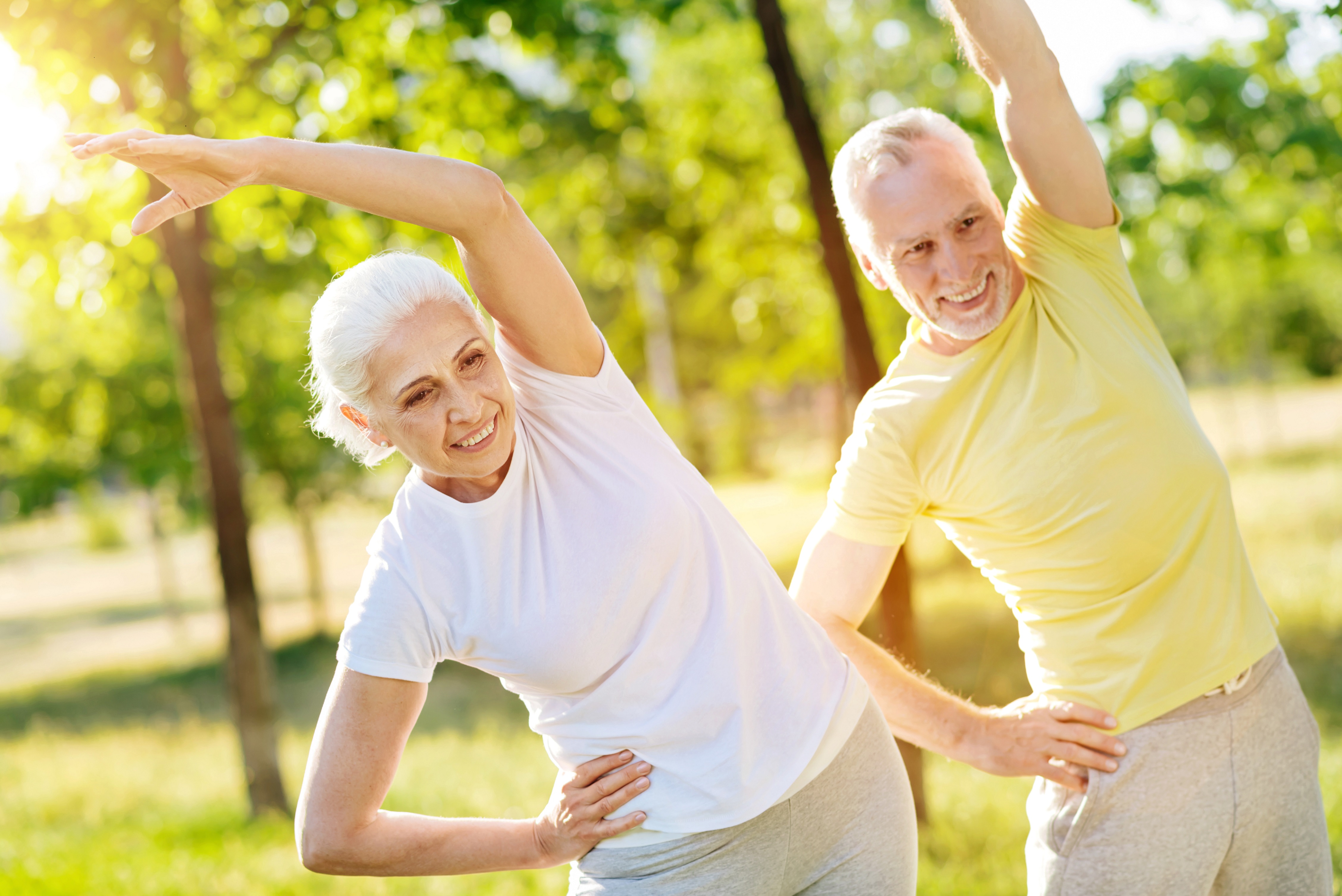 Decreased physical activity associated with increased cardiovascular risk
People over the age of 60 should act more, not less, to avoid heart disease and stroke. This is due to a study published in the European Heart Journal. For scientific research, researchers were able to access the data of more than a million people.
As stated by the European Society of Cardiology (ESC), researchers from South Korea found that people who have less moderate or severe physical activity as they age have 27 percent more risk of heart disease. and those with elevated activity levels while experiencing blood vessel problems have a lower risk of heart disease from one to eleven percent. The link between physical activity and risk of cardiovascular disease in the elderly also applies to disabled and chronic conditions such as high blood pressure, high cholesterol and type 2 diabetes.
Data of more than one million people
Under the supervision of Professor Sang Min Park, researchers led by Kyuwoong Kim, a graduate student from the Institute of Biomedical Sciences, Seoul National University, studied 1,119,925 women and men aged 60 and over. Participants underwent two consecutive health checks presented by the Korean National Health Insurance Service (NIHS) between 2009 – 2010 and 2011 – 2012. Subjects were followed until December 2016.
At each health check, the participants answered questions about their physical activities and lifestyles. The researchers calculated on each screening of moderate exercises (eg 30 minutes or more per day for fast walking, dancing, gardening) and intensive exercises (eg 20 minutes per day for jogging, fast cycling) on ​​a weekly basis. Aerobic exercise) and how the controls have changed over two years.
Data on heart disease and stroke were also collected between January 2013 and December 2016. Scientists analyzed socio-economic factors such as age and sex, other diseases and medications taken and lifestyle factors such as smoking and alcohol consumption.
The mean age of the participants was 67 and 47 percent were male. Approximately two-thirds reported that they were physically inactive during both the first and second screening periods. In both screening periods, the proportion of physically inactive women (78 and 77 percent) was higher than that of men (67 and 66 percent). Only 22 percent of inactive individuals increased physical activity during the second health check-up, and 54 percent of those exercising five or more times a week during the first screening were inactive during the second screening. A total of 114,856 heart disease or stroke cases occurred during the follow-up period.
Reduced risk of cardiovascular problems
Researchers have found that 11% of people who switch from continuous inactivity to moderate or intensive activity three to four times a week during 2009-2010 Health Control have a reduced risk of cardiovascular problems. In the first study, those who were moderately or severely active once or twice a week reduced their risk by ten percent if they increased their activity for five or more weeks.
In contrast, those who were active or moderately active more than five times a week at the first control and those who were not permanently active at the second control increased the risk of cardiovascular problems by 27%. Especially when looking at people with disabilities and chronic conditions, researchers found that those who had three to four moderate or severe activities per week from an inactive lifestyle reduce the risk of cardiovascular problems. People with disabilities decreased by 16 percent, and the risk of diabetes, high blood pressure or cholesterol decreased between 4 and 7 percent.
Older adults should increase or maintain the frequency of exercise.
, The main message of this study is that older adults should increase or maintain exercise frequency to prevent cardiovascular disease, Kim Kim said. "While older adults find it difficult to exercise regularly as they grow up, our research shows that cardiovascular health requires more physical activity and includes disabled and chronic patients," he said. so scientist. Kim said governments should encourage programs to promote the physical activity of older adults. And, "Clinically, doctors should" prescribe "people at high risk for cardiovascular diseases to physical activity, as well as other recommended medical treatments.
Results are limited to several factors
While the size of the study is strong, one limitation is that it is only among the Korean population and therefore the researchers are not sure that the results are relevant to other groups of the population because of their different ethnic backgrounds and lifestyles. Other limitations include: Physical activity is graded based on an expression that may be biased. There was a lack of information about other types of physical activity such as housework and muscle strengthening activities. Researchers could not assess why people change their physical activity levels because it is based on real-world data rather than data from an intervention study. (Name)

resources:
European Society of Cardiology: Increased exercise over the age of 60. Reducing the risk of heart disease and stroke, (Call: 09.11.2019), European Society of Cardiology
European Heart Journal: Exercise frequency in elderly adults and changes in cardiovascular outcomes, (Available: 09.11.2019), European Heart Journal
Source link