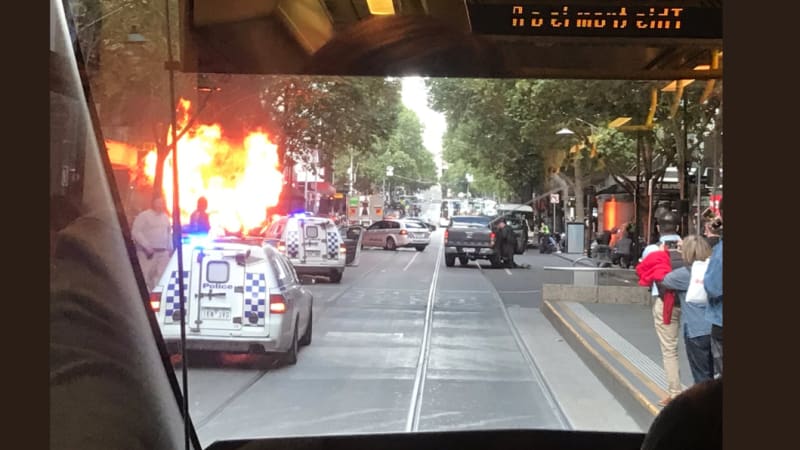 [ad_1]
A man was shot and killed by a police officer after he burned his car and stabbed two people on Bourke Street.
We understand that the man stopped his car near Bourke Street, near the Target store, and brought him closer.
The unconfirmed reports later stabbed two people before being shot and shot by the police.
There are also unofficial reports of a body at the scene.
[ad_2]
Source link