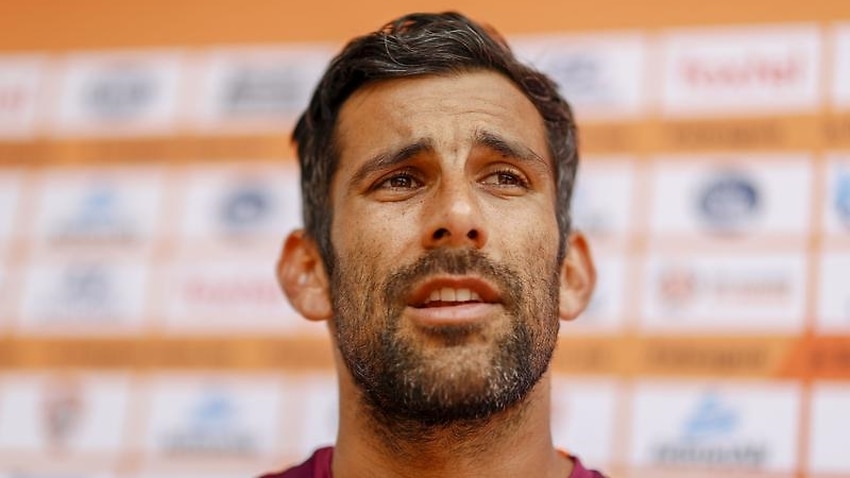 [ad_1]
Brisbane goalkeeper Jamie Young "surprised" that he was ridiculed ridiculously during the A-League match.
Young was named; monkey dı during the A-League fixture on Saturday against Western Sidney in Mudgee.
"We had a free kick at the time, and a person behind the target … made a racist statement," Young told reporters on Sunday.
"I was just surprised, the stadium wasn't very noisy at that time, right before a game of play … everyone could hear it, it sounded amazing to me.
"You're usually criticizing as a player, fans are trying to get you out of the game, and that's part of the sport's culture.
Western Sydney wants to ban the audience. Young said "I have 50 to 60 eyes."
. I was quite pleased with the taste of your words, "said Young.
"In society these days we started with these things, but unfortunately this happened.
"He didn't hurt me too much personally. I just thought it was a weak form. A person's age and height should know better.
"There are a lot of young children and families in the game, you have to understand that."
Young, a branch of Roar since 2014, said he had faced racism in his 15-year career before.
Birçok I've had enough experience in my career birçok racism is a very touching topic for many people, "he said.
"Some people have lost their lives with racism … a very touching subject."
He accepted the Wanderers' disability after the incident in Glen Willow Sports Stadium, which Western Sydney and Brisbane made at 2-2 on Saturday.
"It is important that this is not a reflection of the supporters or the club itself," Young, 33, said. Said.
"Something just said."
Wanderers said the audience's behavior was "deplorable."
"This person will not be accepted back to any Wanderer armature," the club said in a statement.
Football Federation Australia is investigating the incident.
[ad_2]
Source link