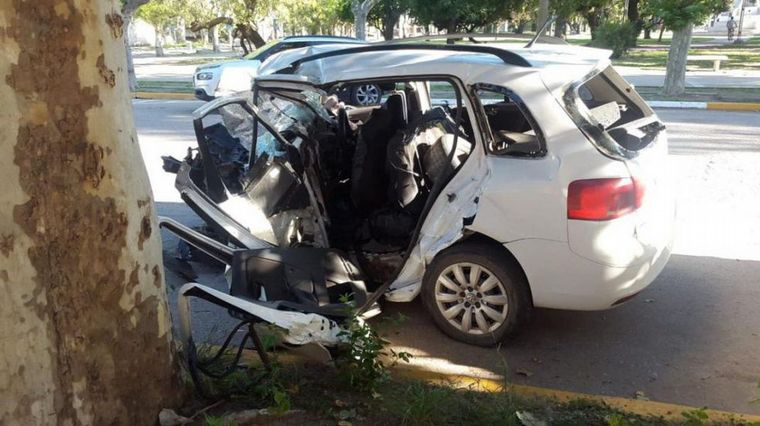 Córdoba Police reported this Saturday that there were five people who died at the beginning of the weekend in different traffic accidents in the state.
The first took place at the entrance to San Marcos Sud, last Friday at 9:45 pm, when a Fiat Iveco truck crashed into a 110 cc motorcycle with two 25 and 20 year old children.
/ Embedded Code Home Page /
/ End Embed Code /
20-year-old died from the coup, whose name was Ezequiel Tissera.
On the other hand, on Channels last Friday at 23, A couple died after crashing on National Road 8 at kilometer 458.
The crash was between a Volkswagen Amarok pickup and a Volkswagen Surán vehicle. All five people in the truck were seriously injured and taken to the San Antonio de Padua Hospital in Río Cuarto.
According to the newspaper, the most serious situation will be the situation of an 8-year-old girl. Newspaper El Puntal.
Respectively, this Saturday is dawn Ceballos RiverApproximately 30-year-old Heber Sánchez, on the streets of San Martin and Tierra del Fuego, in the Pora neighborhood at 6:30 am, the Corven lost control of the 110 cc motorcycle, which fell on the tarmac.
Emergency room personnel confirmed death and causes of the fatal outcome are being investigated.
Locally CesiraIn the episode of Roque Sáenz Peña, Agustín Massari, a 22-year-old motorcyclist, was helped after being found lying on the asphalt next to a 150cc Honda XR motorcycle.
He was transferred to a local hospital, but they couldn't save his life.. The incident occurred on Saturday at around three o'clock in the West and Rivadavia boulevards of that town. Currently, the circumstances in which the incident occurred are under investigation.