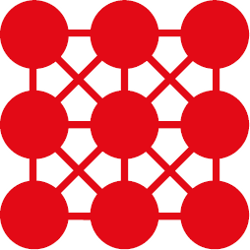 | | |
| --- | --- |
| Fees: | Negotiable bargaining can be negotiated |
| Location: | Cape Town, Somerset West |
| Profession level: | senior |
| Type: | permanent |
| Reference: | # Senior2019 |
| Company: | MDOT |
Job description
MDOT is looking for a highly skilled and passionate senior graphic designer to join our team.
Our agency and our team have committed nearly 100% to make the job accurate and timely. We take our work very seriously, but we had a lot of fun doing it.
We work fast, smart and don't compromise on quality and related ads. We try to be better every day, by working together, by sharing our knowledge, research, learning and sharing our absolute love and passion.
The ability to operate in a high-pressure environment is essential to the success of this role. Working on more than one project at the same time and jumping between jobs is the nature of the game and you will have to do it in your step.
We respect our customers and there are no changes that affect our commitment to getting the job. We also do not personally take the creative aspect. After a single result we do business, we love the work we produce the customer.
We need a wide range of professional designers for design, comprehensive printing, digital, animation and packaging knowledge and application.
It is not enough to have a sharp eye for detail, it is capable of working at the highest level of detail, image, copy and concept, consistent with all aspects of design.
While you need to complete the project with your own concept, you should help and motivate other designers to achieve the same excellent standards you have.
It is very important to have an expert and real software knowledge to work at the desired speed and to earn the respect of our highly trained team.
We are looking for outstanding, not looking good!
Requirements
CC Suite (InDesign, Illustrator, Photoshop, Acrobat – advanced information)
Mac os operating system
Socket
Expert production knowledge
advantageous
MS Word
After Effects
premiere
XD
Digital design
UI / UX
Personal skills / features
enthusiastic
Team player
collaborator
Passionate about design
confident
Posted on 12 November 15:04
Apply by email
Mike Massyn

Or contact us with your CV.
Create your CV once and you can easily apply for this ad and future job postings.
Get job alerts Graphic designer Occupations
Video / Motion Graphic Designer,

Cape Town, Viv Gordon

Graphic designer,

Cape Town, CBD, MPRTC recruitment

Visual / Graphic Designer,

Cape Town, Salt River

Graphic / Digital Designer,

Cape Town, Claremont

Graphic designer,

Cape Town

Senior Graphic Designer,

Cape Town, Southern Suburbs, House Selection

Young Graphic Designer,

Cape Town, Muizenberg

Mid-level Graphic Designer / Illustrator,

Cape Town, Getsmarter

Graphic Designer / DTP Artist,

Cape Town, Montague Gardens

Graphic Designer / DTP,

Paarl

Graphic Designer / DTP,

Cape Town, Tygervalley

Young Graphic Designer,

Cape Town, Bellville

Young Graphic Designer,

Cape Town, Montague Gardends

Graphic designer,

Paarl

Graphic designer,

Cape Town, Goodwood

Young Web Developer,

Cape Town, Classifieds Talent

Middle Web Developer,

Cape Town, Ad Talent

Senior Web Developer,

CPT – CBD, Advertising Talent

Web Site Manager,

Cape Town

Young Web Developer,

Cape Town, Ad Talent

Middle Web Developer,

Cape Town, Ad Talent

Senior Web Developer,

Cape Town, Ad Talent

Young Web Developer,

Stellenbosch

Central PHP Web Developer,

Cape Town, Century City

Senior Web Developer,

Cape Town, e-Merger IT Recruitment

Vinyl Graphics / Visual Loader,

Cape Town, Airport Industria
More…
Source link